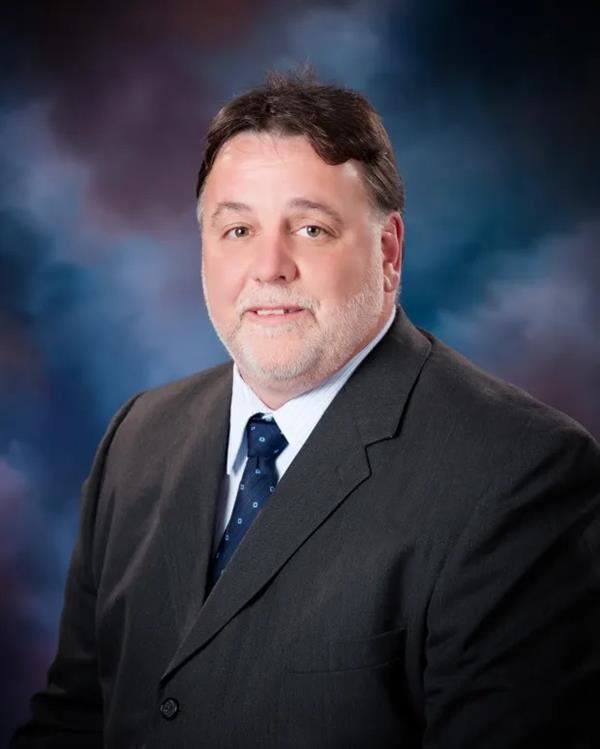 Dear Lake Crystal Wellcome Memorial Students, Staff, Parents, and Community,
I am truly honored and have been anxious to get the school year started since being selected as the new superintendent for Lake Crystal Wellcome Memorial Schools (LCWM). Although I have only been here a short time, I have quickly learned that LCWM employees and parents are "all in'' for the students in this school district. Additionally, the LCWM School Board has made it clear they are vested in these schools for all the right reasons: to provide every student with the best education possible.
I have been blessed with a wonderful family. I am married to Lisa and have four sons who all live in the Twin Cities area: Matt, Tyler, Andy, and Steve. After five years in Willits, California, my wife and I decided to move closer to our kids and where we were originally from so we have taken root in Garden City. Both being from the midwest originally, me Ohio and Lisa Michigan, we are prepared for Minnesota winters.
I am beginning my 40th year in this profession. I have obtained a B.A. degree in Social Studies and Community Education from Ferris State University as well as a M.Ed. in Administration and Supervision from Central Michigan University. During my career I have served in many different seats in different districts including middle school social studies teacher, athletic director, high school assistant principal, middle school assistant principal, high school principal, assistant superintendent for all services, technology director, and superintendent in three other districts.
Last school year was one that no one has ever experienced. We have learned some things from the Covid world and will take those into consideration going forward. First, our technology skills needed to improve; some of the technology will continue to help us in our communication. Second, masks and social distancing, as well as staying home when you are ill, stops the spread of everything, but distance learning is not as good for the vast majority of students versus in person. Most importantly, our students need the social interactions of school.
It is my goal to get LCWM back to its normal operations as soon as possible. The Minnesota Department of Education and County Health Department will put out the mandates we have to follow as well as their recommendations. The school board must follow all mandates but has discretion if it is only a recommendation. I am hoping for fewer mandates and to be given recommendations that we are able to decide on locally. I am confident the staff is ready to address the learning loss from Covid and return this school year to give our students the tools, education, and confidence they need to be successful.
My goals for the Elementary are to have as many 6th grade students as possible at grade level in reading and math, and as equally important, enjoy being at school. For the Secondary School, my goal is to move the building from good to great. I am known nationally as a secondary school improvement presenter and will be helping the staff make the necessary changes to get us where we need to be. The previous administration and staff has done the hard work of bringing the communities together to create a more viable and sustainable district; it is my job to help us get closer to our potential.
We are also in the process of creating a new website with a phone app to help us communicate with our community. We look forward to rolling this out and sharing the updates with you all!
In the coming days and weeks, you will see me at several places and events. I would like to make sure that anyone who would like to contact me can do so. You can call me at the office at 507-726-2323, email: mwesterburg@isd2071.k12.mn.us, or contact me via my cell phone: 269-449-6091.
I want to thank the school board for their trust in me to significantly enhance the culture of learning and respect at LCWM.
Go Knights!
Sincerely,
Mark Westerburg
Superintendent of Schools LCWM